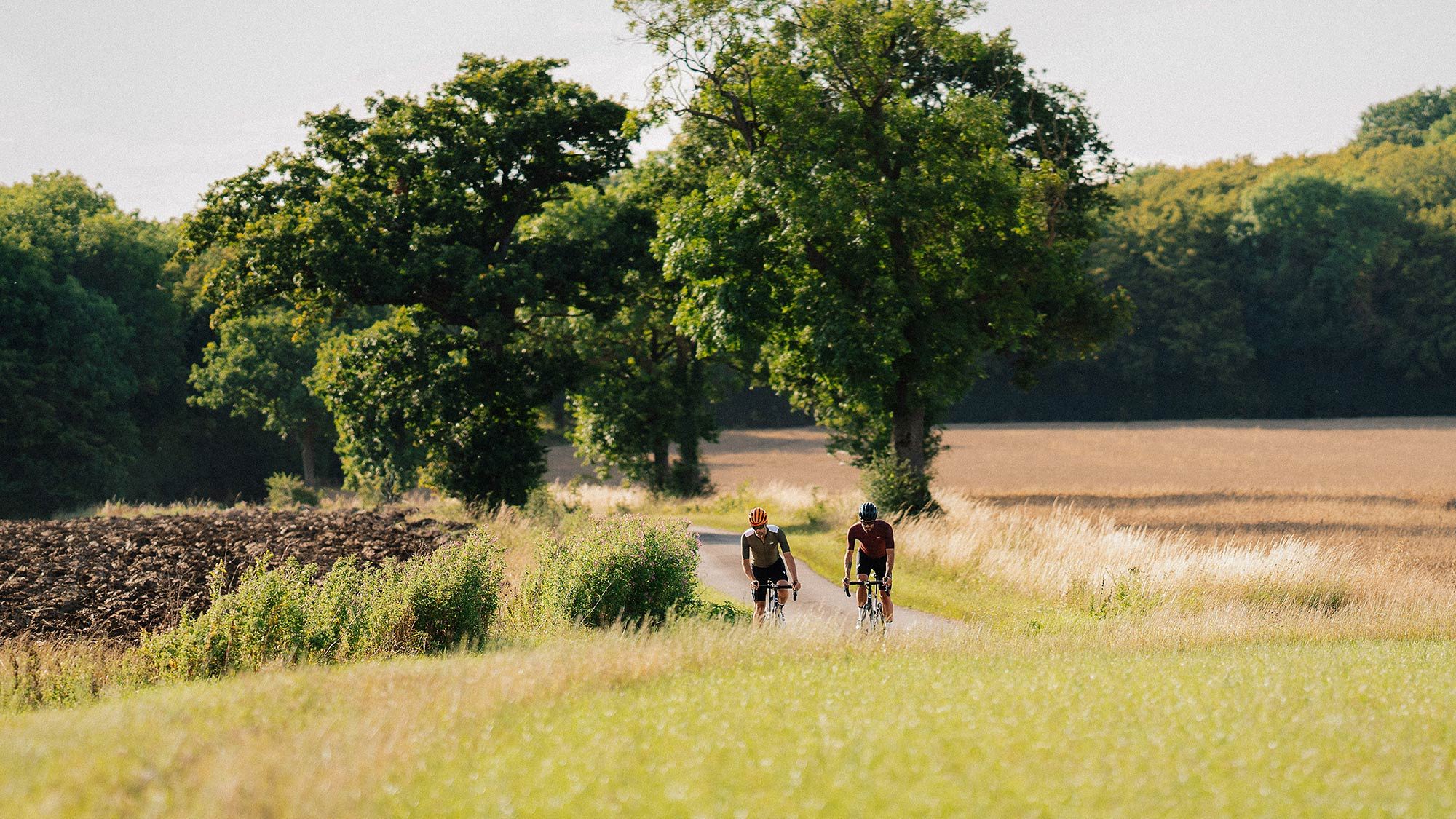 In the unlikely event that you've received a faulty item, please get in touch with our support team here who will get this sorted for you.
Need to return something?
Let's face it, returns can be painful. You've ordered something, and now you've got to send it back. Not fun. But don't panic, here at Neon Velo we've worked hard to ensure this process is as seamless as possible.
Something not right? No problem. Let us know and we'll get it straightened out.

Neon Velo do not currently offer exchanges - just refunds!

Item(s) must be unworn & unwashed. You know what we mean guys; keep it free of stains and signs of wear. All labels must still be attached to return the goods.

We do not accept underwear and socks. If they are returned, the item(s) will be sent back to you.

Item(s) cannot be returned if the care label has been cut/removed.

If you are returning bib shorts, they must be in original packaging, all tags still attached.

All items are thoroughly inspected before any action is taken.

You have 14 days from the date you received your items to make a return.
Orders placed separately cannot be returned as one. Combining orders will slow down the refund process!
This is to ensure the returns process is as speedy and simple as possible.
Pop-up store returns policy
Any items purchased from a Neon Velo event (i.e. pop-up store) cannot be returned for a cash refund. Store credit will be issued for the full amount of the item(s) returned.
HOW DO I RETURN MY ITEMS?
You have up to 14 days to initiate your return from the moment your Neon Velo order is delivered. Check out the information below to ensure you know how to return your items, it's easy – we promise!
Follow these simple steps to register your return. Simply contact us by email at info@neon-velo.com providing us with the following:
1. Your order number (e.g. #UK12345) and shipping postal (zip) code OR email address.
2. Please enter everything exactly as it appears on your order confirmation.
3. Tell us which item(s) you are returning and why.
Please do not return any damaged goods unless advised by a member of our support team, it may result in a slower resolution time.
Unfortunately, we currently don't offer exchanges. In order to make the returns process as efficient as possible, we only offer refunds.
We aim to have your return refunded as soon as it has been received back into our warehouse, allowing you to reorder as quickly as possible. This will usually be within 5-7 working days of you posting the return with your chosen returns service.
If you need a different size or colour of an item, you will need to place a new order. You will be notified via email when we have processed your refund.
HAVE YOU RECEIVED MY RETURN YET?
UK Returns
Depending on the postal service you've chosen to use to return your item(s), it can usually take up to 21 working days (excluding weekends & public holidays) to be delivered and processed by our returns team.
We'll be in touch by email once the return has been processed to confirm your refund.
International Returns
Depending on the postal service & country you're returning your item(s) with, it can take 21 working days (excluding weekends & public holidays) to be delivered and processed by our returns team, we will notify you by email once this has been processed.
I HAVE RECEIVED A FAULTY ITEM
In the event you have received a defective item, please contact us immediately with the following information:
Your order number

Which item is damaged

A description

Photographic evidence
Please do not return any damaged goods unless advised by a member of our support team, it may result in a slower resolution time.
If your parcel has been damaged upon delivery, please take photographic evidence and send it straight to customer support!
All claims for parcels arriving damaged must be made within 7 days of the delivery date.
Unless proof of damage has been verified by a member of the support team, we cannot action a refund, credit or replacement.
Once we've received the above information, we will work quickly and efficiently to ensure the problem is rectified instantly.
TERMS AND CONDITIONS
Start by finding the product or products you wish to purchase on the Neon Velo website

Select the size you require and press 'Add to Basket'

Once you've added all of the items you require to your basket, select checkout option

You will be asked to input your shipping & billing details

Please take the opportunity to review your order to ensure all items & details are correct

Press 'Place Order'

You will then receive an order confirmation via email to the email address provided at the time of ordering
In the unlikely circumstance we'd be unable to fulfil your order for whatever reason, an email will be sent to the address supplied by yourself when you placed the order explaining the issue that may have arose.
Remember to check your basket and delivery information to ensure your order is correct before pressing the 'Place Your Order' button, as we may not be able to amend your order once it has been submitted.
1.1 NEON VELO RESERVES THE RIGHT TO REJECT OR CANCEL YOUR ORDER FULFILMENT OF ALL ORDERS ON THE NEON VELO WEBSITE. WE EXPLICITLY RESERVE THE RIGHT NOT TO ACCEPT YOUR ORDER FOR ANY OF THE FOLLOWING REASONS:
The product is not available / in stock

Your billing information is not correct or not verifiable

Your order has been suspected of fraudulent activity

We could not deliver to the address provided by yourself

Force Majeure

In the event of misspelling, pricing or other errors or mistakes in the website information

1.2 DATA CHECK
We may run some checks on your details before we ship your order. These checks may include verifying your address and payment details linked to your order. Any orders found to be made under fraudulent pretences will be followed up with an investigation.


1.3 USER CONTENT
When you transmit, upload, post, e-mail, share, distribute, reproduce or otherwise make available suggestions, ideas, inquiries, feedback, data, text, software, music, sound, photographs, graphics, images, videos, messages or other materials ("User Content") on the Site, you are entirely responsible for such User Content. You hereby grant to us a perpetual, worldwide, irrevocable, unrestricted, non-exclusive, royalty-free license to use, copy, license, sublicense, adapt, distribute, display, publicly perform, reproduce, transmit, modify, edit, and otherwise exploit such User Content throughout the world, in all media now known or hereafter developed, for any purpose whatsoever, including without limitation, developing, manufacturing, distributing and marketing products.
You represent and warrant that you own or otherwise control the rights to your User Content. You agree not to engage in or assist or encourage others to engage in transmitting, uploading, posting, e-mailing, sharing, distributing, reproducing, or otherwise making available User Content that (a) is unlawful, harmful, threatening, abusive, harassing, tortious, defamatory, vulgar, obscene, pornographic, libellous, invasive of another's privacy, hateful, or racially, ethnically or otherwise objectionable; (b) you do not have a right to make available under any law or under contractual or fiduciary relationships; (c) is known by you to be false, fraudulent, inaccurate or misleading; (d) you were compensated for or granted any consideration by any third party; or (e) infringes any patent, trademark, trade secret, copyright or other proprietary rights of any party.
We are in no way responsible for examining or evaluating User Content, nor do we assume any responsibility or liability for the User Content. We do not endorse or control the User Content transmitted or posted on the Site and therefore, we do not guarantee the accuracy, integrity or quality of User Content. You understand that by using the Site, you may be exposed to User Content that is offensive, indecent or objectionable to you. Under no circumstances will we be liable in any way for any User Content, including without limitation, for any errors or omissions in any User Content, or for any loss or damage of any kind incurred by you as a result of the use of any User Content transmitted, uploaded, posted, e-mailed or otherwise made available via the Site. You hereby waive all rights to any claims against us for any alleged or actual infringements of any proprietary rights, rights of privacy and publicity, moral rights, and rights of attribution in connection with User Content.
You acknowledge that we have the right (but not the obligation) in our sole discretion to refuse to post or remove any User Content and we reserve the right to change, condense, or delete any User Content. Without limiting the generality of the foregoing or any other provision of these Terms and Conditions, we have the right to remove any User Content that violates these Terms and Conditions or is otherwise objectionable and we reserve the right to refuse service and/or terminate accounts without prior notice for any users who violate these Terms and Conditions or infringe the rights of others.


1.4 Deletion of User Content
If you wish to delete your user content on our website or in connection with our mobile applications, please contact us by email at support@Neon-Velo.com and include the following information in your deletion request: first name, user name/screen name (if applicable), email address associated with our website and/or mobile applications, your reason for deleting the posting, and date(s) of posting(s) you wish to delete (if you have it). We may not be able to process your deletion request if you are unable to provide such information to us. Please allow up to 10 business days to process your deletion request.


1.5 Klarna
In cooperation with Klarna Bank AB (publ), Sveavägen 46, 111 34 Stockholm, Sweden, we offer you the following payment options. Payment is to be made to Klarna:
Further information and Klarnas user terms you can find here. General information on Klarna you can find here. Your personal data is handled in accordance with applicable data protection law and in accordance with the information in Klarnas privacy statement.
PRICING AND CURRENCY
The product prices displayed on the website are inclusive of Value-Added Tax (VAT). Shipping rates are applied per order. The exact shipping rates depend on the country where your order is being delivered.
2.1 PRICES MAY VARY ACROSS STORES.
Conversion rates may apply.
2.2 PRICE CHANGES
Neon Velo Limited reserves the right to change the price of a product at any time without any forewarning. Any orders placed prior to this change cannot be amended to the revised price.
SHIPPING AND DELIVERY
All orders made on the Neon Velo website are dispatched from the UK. We aim to get all orders out on the same day; however, due to volumes this is not always possible. Tracking numbers, if applicable, are included in dispatch confirmation emails.
Neon Velo cannot be held accountable for parcels delayed to reasons beyond our control, including but not limited to the following:
Customs, service strikes, civil commotion, riot, invasion, terrorist attack or threat of terrorist attack, weather, natural disasters, fire, epidemics or failure of public or private telecommunications networks.
Free delivery is only applicable to orders over the stated basket value or any special offer shown on our website from time to time. Your order will be dispatched on our standard service (2-5 working days). Offers only available for a limited time only.
CUSTOMS
Countries outside of the European Union may be subject to additional duties to be paid.
As the recipient, you are liable for all import duties, customs and local sales taxes levied by the country you reside in; payment of these is necessary to release your order from customs on arrival.
The final value of your order does not include any additional duties required. The carrier, prior to delivery, will inform you of the additional duties.
If you refuse to pay the duties to release your order, the order will subsequently be returned back to the Neon Velo warehouse and refunded. A shipping & handling fee may be deducted from your refund.
By law, Neon Velo is required to state the correct amount paid for any outgoing international package. Any requests to change this information will be denied.
SPECIAL OFFERS, DISCOUNTS AND PROMOTIONS
4.1 GIFT CARDS
Once a gift card has been issued, the card becomes that customers' property.
Gift Cards cannot be used in the purchase of another Gift Card.
Neon Velo reserves the right to refuse or cancel a gift card without any further discussion.
Gift cards have a validity of 12 months, and don't need to be spent all at once.
Gift cards are only valid on the site in which they have been purchased from. I.E. www.Neon-Velo.com and gift card purchases can only be utilised on the www.Neon-Velo.com store.
If a gift card is used as payment, refunds will be refunded back onto the original gift card"
4.2 DISCOUNT CODES
Only one discount code can be used per order.
Neon Velo reserves the right to refuse or cancel the use of a discount code without any further discussion.
Usage of discount codes are subject to stock availability.
4.3 Promotional Offers
Promotions may vary across retail stores and the Neon Velo website.
INTELLECTUAL PROPERTY RIGHTS
Neon Velo Limited owns all intellectual property rights in the website and in the material published on it. These works are protected by copyright laws worldwide.
Permission is granted to temporarily download one copy of the materials (information or software) on Neon Velo Limited's web site for personal, non-commercial transitory viewing only. This is the grant of a license, not a transfer of title, and under this license you may not: modify or copy the materials, use the materials for any commercial purpose, or for any public display (commercial or non-commercial);
attempt to decompile or reverse engineer any software contained on Neon Velo Limited's web site; remove any copyright or other proprietary notations from the materials; or
transfer the materials to another person or "mirror" the materials on any other server. This license shall automatically terminate if you violate any of these restrictions and may be terminated by Neon Velo Limited at any time. Upon terminating your viewing of these materials or upon the termination of this license, you must destroy any downloaded materials in your possession whether in electronic or printed format.
WHAT ARE COOKIES?
Like most websites, our websites use cookies to collect information. Cookies are small data files which are placed on your computer or other devices (such as smartphones or tablets) as you browse our websites. They are used to 'remember' when your computer or device accesses our websites. They allow us to remember whether you are logged in to the site and what items you had in your shopping basket. Cookies are essential for the effective operation of our websites and to help you shop with us online. They are also used to tailor the products and services offered and advertised to you, both on our websites and elsewhere.
INFORMATION COLLECTED
Some cookies collect information about browsing and purchasing behaviour when you access our websites via the same computer or device. This includes information about pages viewed, products purchased and your journey around a website. All data passed by cookies is anonymous and will never contain individual detail such as your name, address, telephone number or payment information but may contain our customer reference number that is unique to you. For more detailed information about how cookies work, please visit www.allaboutcookies.org.
HOW ARE COOKIES MANAGED
The cookies stored on your computer or other device when you access our websites are designed by:
Neon Velo Limited or on our behalf, and are necessary to enable you to make purchases on our websites;

third parties who participate with us in marketing programmes; and

third parties who publish web banner advertisements for us.
WHAT ARE COOKIES USED FOR?
Cookies are used with our marketing partners to present you with appropriate offers and advertising as you browse other sites on the internet, based on your browsing activity while on our site. Cookies also allow us to work alongside our web analytics partner, Google Analytics, to see how you like to use our website, which pages or special functions you prefer and help us to make them better. We may match the data we capture through cookies with personal data that we already hold about you to better understand you. This helps us to continually improve the relevance of our promotional communications, your shopping experience and our products and services. The main purposes for which cookies are used are:
For functional purposes essential to effective operation of our websites, particularly in relation to online transactions, site navigation and preferences.

For marketing and advertising, particularly web banner advertisements and targeted updates through digital channels and social media.

To enable us to collect information about your browsing and shopping behaviour, helping us to improve your shopping experience and to monitor performance.

To enable us to meet our contractual obligations to make payments to third parties when a product is purchased by someone who has visited our website from a site operated by those parties.
WHAT TYPE OF COOKIES DO WE USE?
There are two types of cookie that may be used during your visit to our site:
1 Session cookies
Session cookies are deleted after each visit to our site. For example, when you are browsing our site, it will remember you for the duration of your visit, but the cookie will be removed from your computer as soon as you close down your internet browser. Session cookies allow you to add an item to the basket and then move through the checkout. Disallowing these cookies via your web browser will mean you are unable to place an order on this site.
2 Persistent cookies
Persistent cookies remember you for a set period of time, allowing wishlist and/or previously viewed products to be displayed the next time you visit our site and whether you were logged into your account.
TURNING OFF AND DELETING COOKIES
Most web browsers will provide the option to turn off or disallow cookies. How you do this depends on the web browser you are using. Instructions for disallowing cookies can usually be found in the browser's 'Help' menu. Note that in common with most other transactional websites, if you only disable third party cookies, you will not be prevented from making purchases on our websites but refusing the cookies we have used via your web browser will mean that you are unable to make a transactional purchase on our website. You may also find that the functionality of many other websites and services will be affected. Cookies can be deleted using your web browser. However, unless they are disallowed they will be re-applied the next time you visit a website.
If you want to disable cookies you need to change your website browser settings to reject cookies. How you can do this will depend on the browser you use. Further details on how to disable cookies for the most popular desktop browsers are set out here (these may vary depending on operating system and browser version)[link]:
For Microsoft Internet Explorer:
Choose the menu "Tools" then "Internet Options"

Click on the "Privacy" tab

Select "Advanced"

Choose the appropriate settings
For Google Chrome:
Choose "Settings" and click on "Advanced"

Under "Privacy and Security" click "Content Settings"

Click "Cookies"
For Safari:
Choose Preferences > Privacy

Click on "Block all cookies"
For Mozilla firefox:
Click on the menu icon then select "Options"

Click on the icon "Privacy & Security"

Find the menu "cookie" and select the relevant options
For Opera 6.0 and further:
Choose the menu icon and select "Settings"

Click on "Privacy & Security"

Choose the appropriate settings
Neon Velo Limited
Modern Slavery Statement 2018
This statement is made in accordance with the Modern Slavery Act 2015.
At Neon Velo, we are committed to helping others unlock their full potential and exceed their life goals. The Neon Velo vision is simple. Be the best and do so ethically. Therefore, we have adopted practices and policies, that aim to both combat and prevent modern slavery and human trafficking in business and supply chains.
About Us
Neon Velo are a rapidly growing performance apparel brand involved in the design, manufacturing and sales of cycling apparel and accessories. We have a dedicated and expanding workforce of talented, ethically responsible creatives, that possess substantial experience in cycling, manufacturing, sales, e-commerce and design. At a structural level, the business is organised into various functions that are devoted to pioneering innovative design, creating amazing products and providing an unbeatable customer experience.
The Performance Apparel Function oversees the design, sourcing and development of our products, whilst Brand is responsible for branding, acquisition of customers and our subsequent consumer relationship. The Commercial Function handles buying, trading and supply chains, whilst Operations manages our IT, finance and customer insight duties. The People Function sources and nurtures talent and looks after our employees, whilst our Legal function handles contracts, our intellectual property and other legal aspects concerning the business. The Special Projects team work closely with our own athletes, brand ambassadors, designers and manufactures. They are always planning ahead and always innovation focused.
We have a zero-tolerance approach to modern slavery, which starts from the top of our organisation with the Directors and underscores everything we do from sourcing materials to making those all-important product deliveries.
Policies and Contractual Controls
All of our products are manufactured by independent contractors. To ensure that all those in our supply chain adhere to our values, product suppliers are required to comply with our Supplier Manual. This manual stipulates a mandatory code of conduct in relation to treatment of their personnel.
This includes the prohibition of forced labour, provision of good working conditions, fair treatment, reasonable rates of pay and working hours, prevention of discrimination, health and safety training and compliance.
New suppliers of goods are subject to audits. Provisions are in place in contracts with both new and existing suppliers of goods and relevant services that allow us to audit compliance with our anti-slavery provisions. Audit follow-up actions are encouraged in order to assist our suppliers with improving conditions.
We pride ourselves on the positive work environment we create and are dedicated to ensuring that all our employees are able to fulfil their potential in an enjoyable workspace. Provisions in our employment contracts prohibit conduct which is discriminatory or considered bullying.
There exists a Work policy against discrimination and harassment, and a Grievance policy through which our staff are expected to help in avoiding inappropriate behaviour. This can be accomplished through employees reporting concerns, to which our management are then expected to act on, investigate and remedy their findings.
Training
Our Anti-Slavery Policy, signed off by our Board of Directors, reflects our intent to act ethically and with integrity in all business relationships. This includes the implementation and enforcing of effective systems to assess the risks and ultimately, to eliminate slavery and human trafficking in our supply chain network.
We understand that modern slavery is not a static aspect of business. We have a dedicated compliance process to monitor risk and review controls within the business. This process is managed by personnel from the sourcing team in our Apparel function, the Legal function, the Buying, Trading and Supply Chain teams and our Head of Special Projects.
In order to ensure a high level of understanding of the risks of modern slavery and human trafficking in our business, we of course provide training to our staff.
To best assess the effectiveness of the measures we are taking, we will be reviewing the following key performance indicators and reporting on them in future modern slavery statements:
Staff training levels
Steps taken to improve supply chain due diligence checks, audits and follow up procedures
Action taken to measure our suppliers' compliance with our Code of Conduct, to remedy any shortcomings.
Results of any investigations into reports of modern slavery or human trafficking and remedial actions taken
We intend to progressively raise expectations of our product suppliers by evolving the standards in our Code of Conduct.
Neon Velo Limited
10th January 2019
WE CAPTURE INFORMATION ABOUT YOU IN ORDER TO IMPROVE YOUR EXPERIENCE OF THE NEON VELO BRAND COMMUNITY.
We are Neon Velo Limited, Unit 1 The Orchards, High Cross, Ware, Herts, SG11 1BJ, United Kingdom.
This notice is to inform you about how we collect and protect any personal information you provide to us and how you can control what personal information we collect from you and what we do with it. It sets out how we intend to use your information, who we will share it with and what rights you have about the use of your information.
This notice applies however you provide personal information to us, whether you go online to our websites, contact us via social media, visit our events and stores, enter competitions, engage in research activities or whether you telephone, email, write to or text us.
WHAT PERSONAL DATA DO WE COLLECT?
We may collect the following information about you:
Your name, age/date of birth, gender and other relevant demographic information;

your contact details: postal address including billing and delivery addresses, telephone numbers (including mobile numbers) and email address;

your social media handles;

purchases and orders made by you;

your online browsing activities on any of our websites including which items you store in your shopping cart;

information about the device you use to browse our websites including the IP address and device type;

your communication and marketing preferences;

your interests, preferences, feedback, competition and survey responses;

your location;

your correspondence and communications with us; and other publicly available personal data, including any which you have shared via a public platform (such as Instagram, YouTube, Twitter or public Facebook page).
This list is not exhaustive and in specific instances, we may need to collect additional data for the purposes set out in this Notice. Some personal data is collected directly, for example when you set up an online account on our website or send an email to our Customer Support team. Other personal data is collected indirectly, for example when you browse our websites or undertake online shopping activity. We may also collect personal data from third parties who have your consent to pass your details to us, or from publicly available sources. We may anonymise and aggregate personal data for insight and research but this will not identify anyone.
Our websites are not intended for children and we do not knowingly collect data relating to children.
HOW DO WE USE YOUR DATA?
General
Neon Velo Limited (and trusted partners acting on our behalf) use your personal data:
to provide goods and services to you;

to make a tailored website available to you;

to manage any account(s) you hold with us;

to verify your identity;

for crime and fraud prevention, detection and related purposes;

with your agreement, to contact you about promotional offers, events, products and services which we think may interest you;

to show you promotional communications through online media as you browse the web;

for analysis, insight and research purposes - to better understand your needs and ensure we are giving you what you want;

to identify and contact competition winners;

to enable us to manage customer service interactions with you; and

where we have a legal right or duty to use or disclose your information (for example in relation to an investigation by a public authority or in a legal dispute).
Klarna
In order to be able to offer you Klarna's payment options, we will pass to Klarna certain of your personal information, such as contact and order details, in order for Klarna to assess whether you qualify for their payment options and to tailor the payment options for you. General information on Klarna you can find here. Your personal data is handled in accordance with applicable data protection law and in accordance with the information in Klarnas privacy statement.
Marketing
Promotional communications
To ensure you are kept up to date with the Neon Velo brand, we use personal data for marketing purposes and may send you postal mail, texts and/or emails to update you on the latest offers and events. We may also show you online media communications through external social media platforms such as Facebook and Instagram and external digital advertisers such as Google.
You have the right to opt out of receiving promotional communications at any time, by:

informing us that you wish to change your marketing preferences by contacting our customer support team at support@Neon-Velo.com;

making use of the simple "unsubscribe" link in emails or the "STOP" number for texts; and/or

contacting our Data Protection Officer via email at info@Neon-Velo.com or by post to the Data Protection Officer, Neon Velo Limited, Unit 1 The Orchards, High Cross, Ware, Herts, SG11 1BJ, United Kingdom
This may not stop service messages such as order updates.
Personalisation and Automated Decision Making
If you visit any of our websites, you may receive personalised banner advertisements whilst browsing websites of other companies. Any banner advertisements you see will relate to your browsing activity on our website from your computer or other devices.
These advertisements are provided by us via external market leading specialist providers using techniques such as pixels, web beacons , ad tags, mobile identifiers and 'cookies' placed on your computer or other devices (see further information on the use of cookies in our Cookie Policy). You can remove or disable cookies at any time - see Cookie Policy for further information.
We may collect data directly from you, as well as analysing your browsing and purchasing activity online and your responses to marketing communications. The results of this analysis, together with other demographic data, allow us to ensure that we contact you with information on products, services, events and offers that are tailored and relevant to you. To do so, we use software and other technology for automated decision making. We may do this to decide what marketing communications are suitable for you and this activity is based on our legitimate interests to develop and improve our products and services.
Also to provide more personalised services and experiences, we may review data held by external social media platform providers about you, for example, details on your Twitter or Facebook profiles that you have chosen to make publicly accessible such as your name, date of birth. Some of our services enable you to sign-in via external social media platform providers such as Facebook. If you choose to sign-in via a third party app, you will be presented with a dialog box which will ask your permission to allow us to access your personal information (e.g. your full name, date of birth, email address and any other information you have made accessible).
We aim to update you about products and services which are of interest and relevance to you as an individual. To help us do this, we process data by profiling and segmenting, identifying what our customers like and ensuring messages we send them are relevant based on their demographics, interests, purchase behaviour, online web browsing activity and engagement with previous communications. We may also use your data to exclude you from communications which we feel are irrelevant to you. For example, we may exclude someone from resends of marketing emails when we know that person has already opened the original email sent.
Another example of how we may tailor our communications with you is that we may group individuals with similar interests using this data so we can send them product news or promotional offers that are relevant to that shared interest.
You have the right to opt out of any automated processing, including profiling, at any time by:
informing us that you wish to opt out of automated processing by contacting our customer support team at support@Neon-Velo.com; and/or

contacting our Data Protection Officer via email to inf@Neon-Velo.com. or post to Data Protection Officer, Neon Velo Limited, Unit 1 The Orchards, High Cross, Ware, Herts, SG11 1BJ, United Kingdom
TELL ME MORE ABOUT COOKIES
Our websites use cookies to capture information. This includes information about browsing and purchasing behaviour by people who access our websites, including pages viewed, products purchased and customer journey around our websites.
Detailed information is set out in our Cookie Policy and is provided to ensure you are fully aware of the cookies we use, allowing you to make an informed choice about your acceptance of cookies.
SHARING DATA WITH THIRD PARTIES
Our service providers and suppliers
In order to make certain services available to you and to help us better understand your preferences, we have partnered with certain trusted third parties including logistics and marketing service providers. We may need to share your personal information with some of our service partners. We only allow our service providers to handle your personal information when they have confirmed that they apply appropriate data protection and security controls. We also impose contractual obligations on service providers relating to data protection and security, which mean they can only use your information to provide services to us and to you, and for no other purposes. We may provide outside companies with aggregated and anonymised information and analytics about our customers but that would never identify you and we will never sell or rent your personal information to other organisations for any purposes.
To help you understand which partners we share data with, here are the types of companies with whom we share data in order to provide and promote our goods and services:
External Service Provider

Reason for sharing your data

Example

Companies that help us provide our goods to you including providers of ecommerce platforms and payment, logistics, delivery, courier and returns management services.

We have help from outside organisations in order to ensure we can provide our products and services to you.

Making sure that the courier knows where to deliver your order.

Companies that help us provide a better Neon Velo brand experience tailored to you including providers of intelligence tools and social media platforms, providers of website hosting, marketing and advertising services and organisers of discount and loyalty schemes.

We want to make sure that we are always relevant, completely understand you and give you the best customer journey to ensure we can tailor your experience, reach you in the platforms you enjoy using and save you time.

Using information about your previous purchases and what you store in your shopping cart to show you, through channels such as social media or emails, product recommendations and let you know when new products release.
The optional use of sign in for our website through external site operators such as Facebook and Student Beans.
Understanding the device that you use to browse our websites to improve your shopping experience.

Fraud Prevention agencies.

To help tackle fraud we pass data through fraud prevention tools operated by external companies.

Validating your details when you make a purchase on our website.
Other third parties
We may also share your data with:
other companies within our group;

to purchasers, investors, funders and advisers if we sell our business or assets or restructure whether by merger, re-organisation or otherwise;

our legal and other professional advisers, including our auditors;

credit reference agencies where necessary for card payments;

governmental bodies, regulators, law enforcement agencies, courts/tribunals and insurers where we are required to do so: -

to comply with our legal obligations and the administration of justice;

to exercise our legal rights (for example in court cases);

for the prevention, detection, investigation of crime or prosecution of offenders; and

for the protection of our employees and customers.
WHAT IS THE LEGAL BASIS FOR USING DATA?
We are required to set out the legal basis for our processing of your personal data.
We collect and use customers' personal data:
1. as necessary to perform our contract with you:
for the purposes of complying with our duties and exercising our rights under a contract for the sale of goods or services to a customer; or.
2. as necessary for the pursuit of our legitimate interests, including:
selling and supplying goods and services to our customers;

promoting, marketing and advertising our products and services;

sending promotional communications which are relevant and tailored to individual customers (including administering loyalty schemes);

to identify and contact competition winners;

understanding our customers' behaviour, activities, preferences, and needs;

improving existing products and services and developing new products and services;

protecting customers, employees and other individuals and maintaining their safety, health and welfare;

good governance, accounting and managing and auditing our operations and complying with our legal and regulatory obligations;

preventing, investigating and detecting crime, fraud or anti-social behaviour and prosecuting offenders, including working with law enforcement agencies;

handling customer contacts, queries, complaints or disputes;

protecting our company, its employees and customers, by taking appropriate legal action against third parties who have committed criminal acts or are in breach of legal obligations to us;

handling any legal claims or regulatory enforcement actions taken against us; and

fulfilling our duties to our customers, colleagues, shareholders and other stakeholders; or
3. as necessary for complying with our legal obligations including:
where you exercise your rights under data protection laws

for compliance with legal and regulatory requirements;

to establish or defend legal rights; or
4. based on your consent for example in relation to sending direct marketing communications via email or text message.
You have the right to withdraw consent at any time. Where consent is the only legal basis for processing, we will cease to process data after consent is withdrawn.
HOW WE PROTECT YOUR DATA
Our controls
The Neon Velo brand is committed to keeping your personal data safe and secure.
Our security measures include: -
encryption of data;

regular cyber security assessments of all service providers who may handle your personal data;

regular planning to ensure we are ready to respond to cyber security attacks and data security incidents;

daily penetration testing of systems;

security controls which protect our IT systems infrastructure and our premises from external attack and unauthorised access;

internal policies setting out our data security rules for our personnel; and

regular training for our employees.
WHAT YOU CAN DO TO HELP PROTECT YOUR DATA
You should always be cautious when sharing your personal data. No one from our company will ever ask you to confirm any bank account or credit card details via email. If you receive an email claiming to be from the Neon Velo Limited asking you to do so, please ignore it and do not respond.
If you are using a computing device in a public location, we recommend that you always log out and close the website browser when you complete an online session.
In addition, we recommend that you take the following security measures to enhance your online safety: -
keep your account passwords private because anyone who knows your password may access your account or be compromised if your account is accessed without authority.

when creating a password, use a difficult word/number combination of at least 8 characters and something that is not easily guessed by hackers such as your name, email address, or other personal data that can be easily obtained. Also, frequently change your password. You can do this in your account settings.

avoid using the same password for different online accounts.
HOW LONG DO WE KEEP YOUR DATA?
We will not retain your data for longer than necessary for the purposes set out in this Notice. Different retention periods apply for different types of information, and our Data Retention Policy sets out the length of time we will usually retain personal data and where these default periods might be changed.
In summary, various laws, accounting and regulatory requirements applicable to us require us to retain certain records for specific amounts of time. In relation to your personal data, we will hold this only for so long as we require that personal data for legal or regulatory reasons or for legitimate organisational purposes. We will not keep your data for longer than is necessary for the purposes for which we collect them.
INTERNATIONAL TRANSFERS OF YOUR DATA
To deliver products and services to you, it is sometimes necessary to share your personal information outside of the European Economic Area (the EEA). This will typically occur when service providers are located outside the EEA or if you are based outside the EEA. These transfers are subject to special rules under data protection laws.
If we transfer your personal information outside the EEA, we will ensure that the transfer will be compliant with data protection law and all personal data will be secure. Our standard practice is to assess the laws and practices of the destination country and relevant service provider and the security measures that are to be taken as regards the data in the overseas location; alternatively, we use standard data protection clauses.
YOUR RIGHTS
You have the following rights:
the right to be informed about our processing or your personal data which is the aim of this Notice;
the right to request access to personal data we hold about you at any time;
the right to ask us to update and correct any out-of-date or incorrect personal data that we hold about you;
the right to object to processing of your personal data and/ or to withdraw any consent you have given us and to opt out of any marketing communications that we may send you;
the right to prevent processing that is likely to cause damage or distress to you or anyone else;
the certain rights in relation to automated decision making including profiling;
the right to request that we erase your personal data in certain circumstances (the right to be forgotten) for example when the data are no longer necessary for the purpose for which we collected them;
the right to have your personal data provided to you by us in a structured, commonly used and machine-readable format and transmitted to another data controller. This is known as the right to data portability.
If you wish to exercise any of the above rights, you can always contact us either by email to info@Neon-Velo.com. or by post to the Data Protection Officer, Neon Velo Limited, Unit 1 The Orchards, High Cross, Ware, Herts, SG11 1BJ, United Kingdom. You have the right to lodge a complaint with the Information Commissioner's Office at Wycliffe House, Water Lane, Wilmslow, SK9 5AF, United Kingdom if you believe we have not handled your personal data in accordance with the law. Further information, including contact details, is available at https://ico.org.uk. Neon Velo Limited, Unit 1 The Orchards, High Cross, Ware, Herts. SG11 1BJ. United Kingdom